Specialty
Security seals, industrial labels: Household appliances, audio&video devices, IT, electronics, logistic labels
Specialty labels are characterised by longer lifetime and durability compared to standard labels. Hence the need to use special substrates and adhesives. Due to much longer lifetime and growing demands, our substrates are selected individually on the basis of the type of product and specification requirements.
Properties
Durability, longer lifetime, unique substrate construction and type of adhesive are the main properties of every specialty label. Our offer is prepared on the basis of customer's requirements and backed by research studies and recommendations of manufacturers of specialty substrates.
Quality
The available substrates have been tested in laboratories to ensurethat all requirements are met. We issue test certificates and allow access to specifications. We always make sure that our products are of top quality.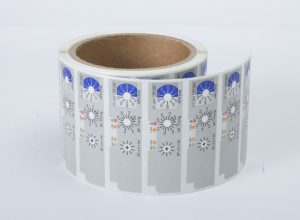 Application
Logistic labels for component identification and for identification of items produced by the following industries:
booklets are used across all industries as labels
electronic devices,
household appliances / audio&video devices,
Submit your enquiry