Labels featuring application
Secure your product and let it stand out
We apply smaller labels on or under product labels to enhance branding.
Combining solutions is also possible, e.g. label with booklet.
Properties
The smaller application is 'movable' and can be removed if needed or be permanently attached to the main label, e.g. a small label secured with a hologram. The additional element is usually placed on or under the product label, which provides a good means of securing the product contained in a transparent packaging against forging.
Quality
We are using many years of experience and expertise to select substrates and adhesives that best meet the needs of customers. Our cutting edge technology ensures that the quality and precision of the combined finished product is always best-in-class.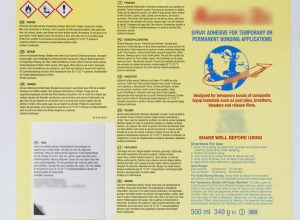 Application
Countless possibilities for all industries. Recommended for promotions, very long product labels with a booklet, removable price labels, hologram labels or other type of security to be placed under the label.
Submit your enquiry