Serial number labels
Limited edition without limitation
Numbers in the ascending or descending order or numbers within a certain range can be printed in fields indicated by the customer on labels or other products. If you have a limited edition of products and want to identify each batch with a unique serial number or you have an idea of how to use numbers on your products – contact us.
Properties
Numbers can be permanently printed on one production line using the digital or inkjet printing technique, depending on customer's needs.
Quality
Cutting edge printers ensure excellent quality, legibility and durability of print.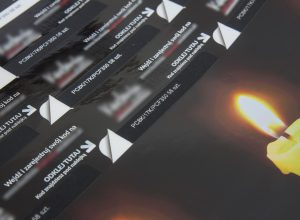 Application
Products and limited edition products from any industry, in particular wine and other alcoholic beverage producers.
Submit your enquiry