Bag tag
Baggage tags – airway and bus carriers
Self-adhesive and easy to use tags used to identify luggage in passenger transport. Available in clean or printed version in different lengths, widths and formats.
Properties
Proven and dedicated self-adhesive substrates ensure easy application, durability and strength during baggage relocation. Substrates are prepared to be printed with variable data using either a ball pen or thermal transfer printer.
Quality
Only dedicated substrates are used to ensure durability and top quality of print. We issue quality certificates on customer's request.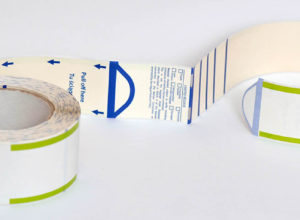 Application
To identify baggage in passenger transport, in particular in:
airway transport,
bus transport,
Submit your enquiry