Specialty
Special purpose labels – aluminium, wood or rare substrates
We provide self-adhesive laminates, wood and aluminium. Self-adhesive specialty foil, aluminium&paper combinations, individual holograms, security seals, tamper-evidence foil are only examples of the available solutions.
Properties
Aluminium provides an excellent barrier effect, wood stands out, while customized diffraction foil or laminate will meet even the strictest requirements. Yourdedicated relationship manager will discuss the best solutions and their properties with you.
Quality
Ready-made substrates are either purchased or manufactured from top quality components using our cutting edge machines. The quality of our products is certified. A wide selection of printing techniques is available depending on the selected substrates.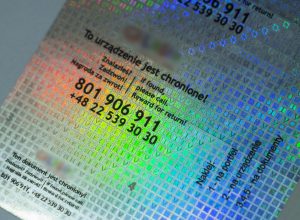 Application
Laminate or aluminium labels effectively
secure the product against the migration of ingredients to the surface of the label.
Wood or individually selected substrates are dedicated to manufacturers of:
unique goods that need to stand out on a store shelf,
luxury or collector goods,
products whose originality needs to be marked.
Submit your enquiry