Tickets
Passes that allow variable data to be added
Tickets are mainly supplied on rolls or folded, printed on just one or both sides. Size, cuts or perforation is made to customer's specifications.
Properties
Paper tickets forprinting to add variable information and tear along the perforated line.
Quality
We use only top quality paper, and the printing process is controlled or supervised, especially for limited edition products.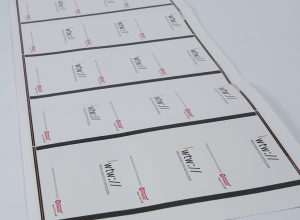 Application
Public transport or admission tickets to:
theatre and performances,
movies,
musical events,
sports events,
pop culture events.
Submit your enquiry